Protagonist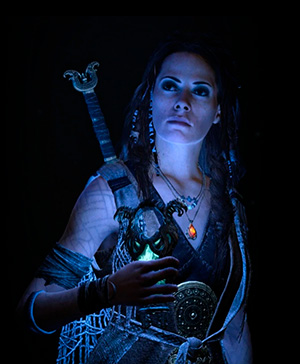 Freya
The Witch of the woods
She is the daughter of Njörd, an ex-wife of Odin, the estranged mother of Baldur, the sister of Freyr, and the former Queen of the Valkyries before Sigrún.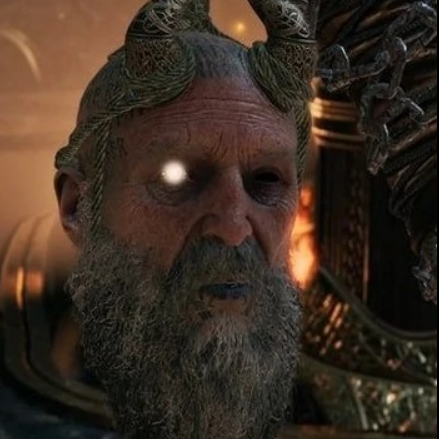 Mimir
Smartest Man Alive
A figure of Norse Mythology known for his knowledge and wisdom and an ally of Kratos and Atreus. He was Odin's advisor and the ambassador of the Aesir Gods until Odin imprisoned him 109 years ago.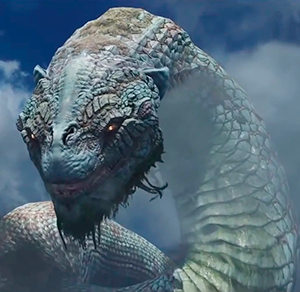 Jörmungandr
The world Serpent
A mythical Jötunn serpent destined to fight Thor come Ragnarök. He becomes an ally of Kratos and Atreus after the pair awaken him from deep slumber within the Lake of Nine.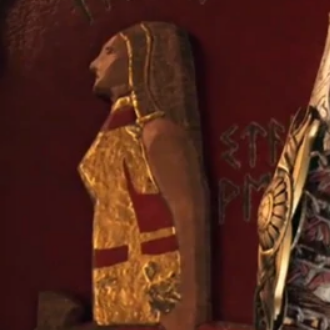 Faye
Laufey the Just
Laufey the Just, or Faye for short was a Frost Giant from Jötunheim, the second wife of Kratos and the mother of Atreus.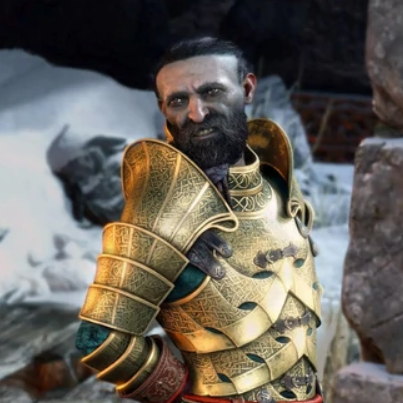 Sindri
He is a Dwarf, along with his brother Brok. The pair were responsible for forging Thor's hammer, Mjölnir, and Kratos' axe, Leviathan, which formerly belonged to Laufey.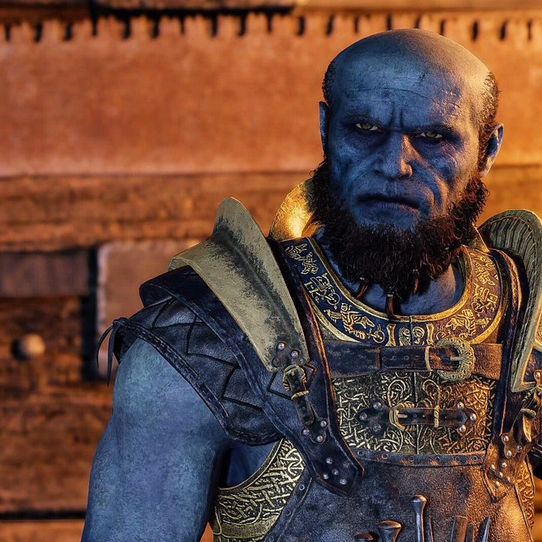 Brok
Sindri and Brok help Kratos and Atreus during their adventure. In their forge, they can improve the weapons and equipment of the Spartan and his son, as long as they are given the necessary materials.
Antagonist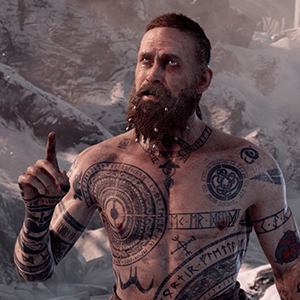 Baldur
The stranger
He was the son of Odin and Freya, half-brother of Thor, Týr, Hodr, and Bragi, and the half-uncle of Magni and Modi.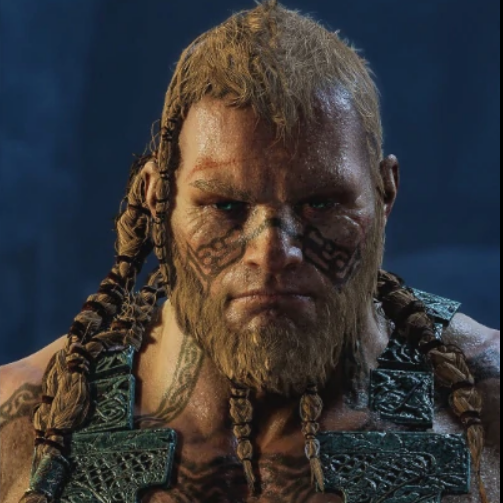 Magni
Magni is the eldest son of Thor. Both Magni and his half-brother Modi accompany their uncle, Baldur, on his mission to hunt down Kratos and Atreus, with the aim of bringing them to Odin in Asgard.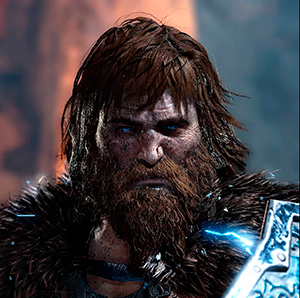 Modi
Modi was the Norse demigod son of Thor and the younger half-brother of Magni. He and his brother both follow their uncle Baldur in their quest to find and kill Kratos.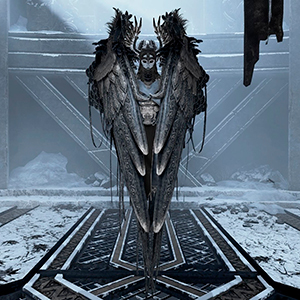 Valkyrie
The Valkyries are the female warriors responsible for taking warriors to Valhalla upon their death in the mortal realm. One of the Valkyries is described as having beautiful long braided hair, carrying a shiny sword and a shield.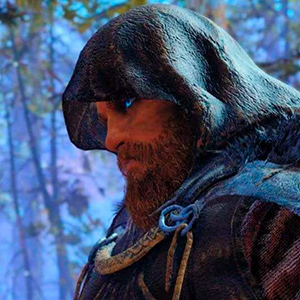 Thor
Thor is the Norse Aesir God of thunder, lightning, storms, and strength. He is the son of Odin and Fjörgyn, husband of Sif, brother of Meili, half-brother of Baldur, Týr, Hodr, and Bragi, and the father of Magni, Modi, Ullr, and a daughter.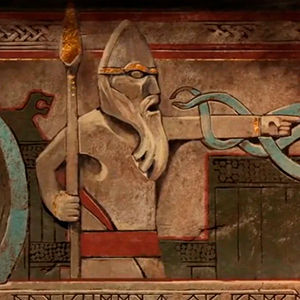 Odin
Allfather
Odin, is the Norse God of the Sky, War, Death, Wisdom, Poetry, and Magic, the King of Asgard, the King of the Aesir Gods, and the overarching antagonist in the Norse era of God of War. He is the eldest son of Borr, the father of Thor, Meili, Baldur, Týr, Hodr, and Bragi, grandfather of Magni and Modi, husband of Fjörgyn, and the ex-husband of Freya.